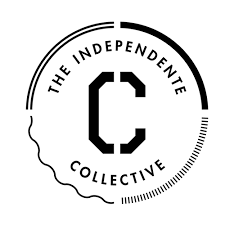 THE INDEPENDENTE COLECTIVE
https://www.linkedin.com/company/3525201/ 
About: The Independente Collective is a Portuguese creative hospitality company, founded in 2011. Our goal is to be the largest and most relevant creative out-of-the-box hospitality group in Portugal. We are a collective of unique and original properties, with singular personalities. Of places where travellers and locals meet and share stories and experiences. In Lisbon, a hostel and a guesthouse coexist side by side, with two restaurants, The Decadente and The Insólito in the heart of the city. You can grab an afterwork drink or start your night at Cobre Cocktail Corner in Cais do Sodré, where you can try our unique signature cocktails. In the rural tranquillity of the Alentejo, you will find our guesthouse Uva do Monte, enveloped in the countryside and only 2 km away from the coast and the Aberta Nova Beach. We will soon be in Oporto, with The House of Sandeman Hostel & Suites, the world's first branded hostel, in partnership with Sandeman Port Wine, located in the iconic Sandeman Port Cellars. Looking to provide unique and authentic experiences to each and every one of our guests, we work to create a space where you can feel welcomed and fully enjoy all the city has to offer.
The Independente Collective, Headquarters – Lisbon - Jobs Descriptions:
Marketing & Sales Internship – 1 intern
What you will do: As an intern in the Marketing & Sales department, you will have the opportunity to be part of a team that is responsible for such tasks as:
Reservations (Rooms, F&B, Groups & Events) 

Development of online and offline marketing initiatives. 

Event coordination. 

Guest Relations. 

Revenue management 

Sales & marketing performance analysis. 

Who you are:
Prefer a startup with a passion for entrepreneurship over the conventional multinational. 

Deep passion for hospitality, customer driven and savvy about Lisbon. 

Young, well-traveled, possibly have studied or lived abroad, interested in art, music, and architecture.
IT sharp
What talents you possess:
Command: have the presence. You take control of a situation and make decisions. 

Empathy: can sense the feelings of other people by imagining themselves in others' lives or others' situations. 

Communication: generally, find it easy to put their thoughts into words. You are good conversationalists and presenters. 

Competition: measure their progress against the performance of others. You strive to win first place and revel in contests.
Responsibility: take ownership of what you say you will do. You are committed to stable values such as honesty and loyalty.
Discipline: enjoy routine and structure. your world is best described by the order you create.
Learner: have a great desire to learn and want to continuously improve. In particular, the process of learning, rather than the outcome, excites you.
Team player: one who subordinates personal aspirations and works in a coordinated effort with other members of a group, or team, in striving for a common goal
Languages: Fluent in at least Portuguese and English. What have you done
Any sort of experience in hospitality is valued.

The experienced user in the Newhotel PMS and excel is valued.
Experience in e-commerce and digital marketing is valued.
Reservations & Customer Care – 2 interns
What you will do:
Report to Reservations & Customer Care Manager.
Responds to emails according to established procedures.
Answer telephone calls and respond according to established procedures.
It performs and controls the reservations ensuring the proper execution of each Client's request.
Receive and follow up on special requests, making sure your supervisor knows.
Organizes the files.
It deals with the collection of reservations.
Report problems of any kind to your superior.
Participates in all staff meetings and training and contributes to suggestions and improvements.
Responsible for organizing the archive, according to Reservations & Customer Care Manager.
Marketing & Communication – 1 intern
What you will do:
Collaborate at the level of the development and application of sales and marketing strategies transversal to the various units of the Group.
Participate in the development of strategies and implements the web marketing actions of the Group.
Help in monitoring the internal and external communication of Marketing and Sales initiatives.
Participate in the coordination of PR contacts, partnership, and other means, with the objective of good publicity of the brand.
Assist in the preparation of the programming of the Copper Bar events.
Participate in the development and execution of web marketing strategy, ie. SEO, Google Analytics, Google Ads, Facebook Ads.
Participate in the strategy for facebook, Instagram, youtube, Pinterest, Flickr, and others, through posting and inter-action.
Design, dissemination, and measurement of creative campaigns to increase brand awareness and sales, in collaboration with the Art Coordinator
Help in the management of internal and external communication, development, and execution of initiatives in the schedule of activities.
Proactive work with the Operations teams for the design and dissemination of sales driven initiatives.
Research and insights that may be useful for the improvement of the digital graphics and communication pieces of each business area.
Disclosure of events.
Help to select, respond and follow the entire press. Organization and scheduling of photographic sessions.
Social relations and scheduling visits with bloggers, personalities, and reporters.
Competitive research and analysis, benchmark and trends.
Disclosure of campaigns.
Help in the definition and actions of key business messages (Focus Brand Awareness & Sales).
Creative recommendations and proposals for brand promotion and increased sales.
 REQUIREMENTS
Excellent communication skills (oral and written)
Excellent interpersonal skills and positive attitude
Front-Office Agent: 1 intern – must speech Portuguese fluently
What you will do:
Responsible for performing FO duties on your shift, namely check-ins, check-outs, booking billing procedures
Perform check-outs; making sure that the customer is satisfied with the experience
Prepare the check-ins, by filling in the cards, charges for the accommodation, etc.
Control the stays and if there are incidents to manage them, ensuring that there are no dissatisfied guests
Control VIPs and allocate amenities, taking into account the preferences of guests
Check for early check-outs and, if necessary, inform the night so it can proceed in agreement
Prepare what is needed in case of special events/activities
Responsible for making the reserves after closing the reserves of the headquarters (lodging and F & B)
It invoices the amounts related to the products and services enjoyed by the guests, guaranteeing their debit in the respective invoices
Responds to customer complaints by proceeding in the most appropriate way and always trying to be satisfied with the solution, always giving information of the occurrence to the FOM or using the FOM whenever necessary
Responsible for good communication between shifts and passing information
Accompany guests during their stay with everything they need
Controls the cleaning and organization of the Reception and Lobby
Keeps informed about the events taking place at the Hotel, knowing at all times to inform the Clients of any request for information
Controls and organizes with FOM the daily service of the Front Office
Knows and is responsible for the correct application of Front Office procedures
Collaborate with bosses in evaluating section colleagues
Counts and receives the reception boxes, and ensures their shift passage without error
You should be aware of the work of previous shifts to see if there are any issues and ensure that you deliver to your next shift colleague all relevant information
Whenever you have the opportunity, establish a dialogue with clients in order to be able to obtain any feedback from the client's stay
Ensures the loyalty of guests through a professional and proactive attitude, always seeking to anticipate and exceed the needs and expectations of guests
Collaborates with the FOM in establishing the goals to be achieved by the accommodation service and in the procedures for promoting the sale of the other services provided by the units
Ensures good management of the luggage room
Ensures that the person in charge on the morning shift secures the cash fund with change for the day's service
HR Assitant (precisa de saber falar Português): 1 intern – must speak Portuguese comfortably
What you will do:
Assist the Director of Human Resources in the daily tasks of the various folders that are part of the HR department. Introduce new procedures according to new HR Plan.
Tasks and Responsibilities
Check and update company documents
Monitor and update the various HR management maps of the company
Accompany and prepare short and medium-term planning maps for the introduction of new procedures
Organization of the archive of all the folders of the department of HR
Requirements
Minimum of 18 years
Taste and sensitivity to work with people
Aptitude for organizational work
Organized and attention to detail
Be able to communicate and understand, in a comfortable way, the Portuguese language
Intermediate use of excel, word, and powerpoint
Have a positive attitude toward work and colleagues
Work in unison with the other departments
Being able to work in a professional manner without supervision
Follow the guidelines given to you and ask when you need clarification
Accounting & Finance Assistant – 1 intern – must speak Portuguese
What you will do:
Provide assistance in the daily operations that are necessary for operational cash management
Check and reconcile current supplier accounts
Organization and management of folders inherent to the financial department
To monitor and assist in the preparation of financial statements in support of
To monitor and prepare short and medium-term planning maps for the introduction of new procedures
Record invoice data in an accounting program
Organization of the file with all invoices for accounting purposes
Purchasing Assistant – 1 intern – must speech Portuguese
What you will do:
Maintains constant control of the stock level
Search for the best products and suppliers, in terms of value, delivery and payment policy and quality
Builds and maintains good relationships with new and existing suppliers
Negotiates contracts with suppliers and does the control and analysis of the quality of contracted services
Controls the acquisition and analysis costs of their impact on the activity
Develops a sustainable shopping strategy
It circumvents acquisition and supply problems, trying to reduce the impacts on the operation
Assists and forms the purchasing team, ensuring that it acts in accordance with pre-established policies
Develops and implements purchasing policies, procedures, and good practices guide
Identifies new suppliers and analyses the feasibility of initiating a supply contract
Keeps updated vendor database
Ensures compliance with HACCP standards for the entire procurement and storage process
Maintain a good relationship with the operational heads in order to manage the inventory
Take responsibility for the acquisition of all the goods necessary for the correct operation of the operation
Be in direct contact with the kitchen team at the time of ordering goods
Reset all missing items by placing orders
Ensure the continuity of the supply of goods
Check all the goods described in the invoices, quantitatively and qualitatively
Receiving and storing all goods in stores, according to some basic rules of HACCP
Maintain and store all storage areas for goods, including the maintenance of refrigeration and freezing rooms under exemplary conditions of hygiene
Maintain a good working relationship with other areas, namely kitchen, housekeeping, and front-office
Record invoice data in an accounting program
Organization of the file with all invoices for accounting purposes